Do you have an interactive whiteboard in your classroom? Or maybe you're looking for activities for use in the computer lab or with a set of laptops. In this column, we'll share tools and resources to help you make the most of your school's technology.
---
In our first issue, we described how you could use Content Clips, a free online tool, to find digital resources and create interactive classroom activities and presentations.
Did you know that you can also browse an existing collection of activities within Content Clips?
If you're teaching elementary students about weather and the water cycle – two components of Earth's climate — you might be interested in the following resources. They complement the lessons highlighted in the article Setting the Stage for Understanding Climate's Complex Interactions.
RESOURCES
Weather
Weather Instrument Sort
Students place photos of different instruments in the correct column to show whether they are used to measure temperature, wind speed or wind direction, air pressure, humidity, or precipitation.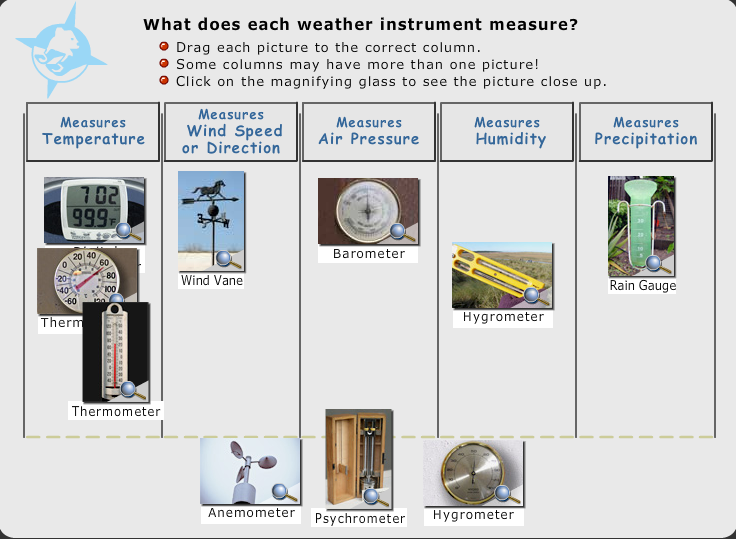 Water and the Water Cycle
Water Cycle Sort
Students sort images into four columns: evaporation, condensation, precipitation, and runoff/collection.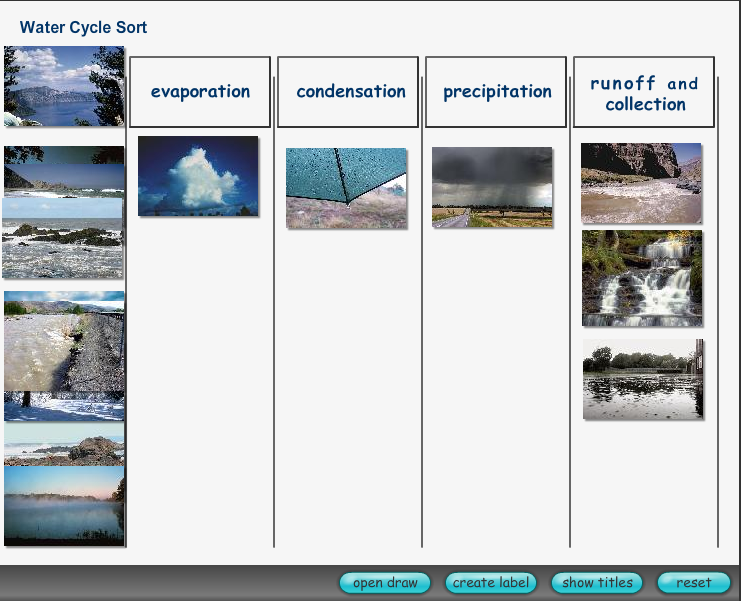 Water Cycle Activity
Drag and drop arrows and labels on an illustration of the water cycle to show the sequence of evaporation, condensation, and precipitation.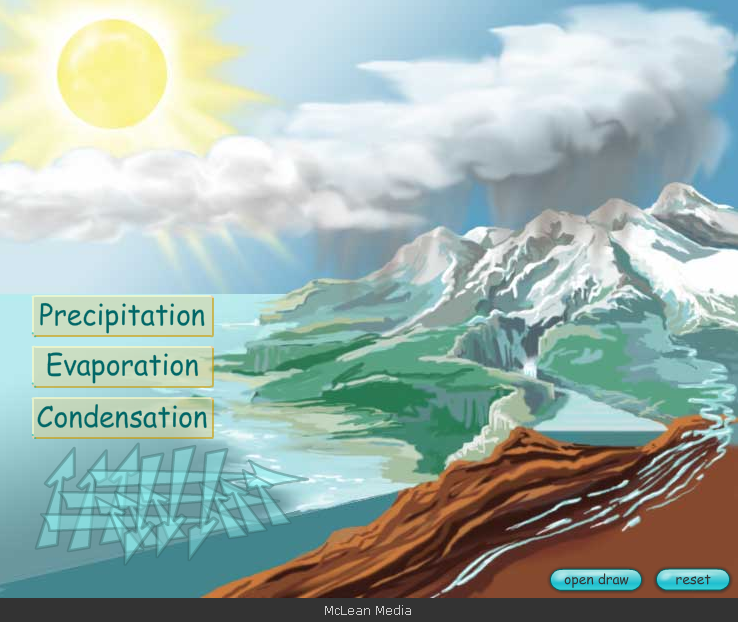 Animated Water Cycle
A Flash animation from the EPA Kids Club web site, with information about rain, water vapor, water storage, and clouds.
---
This article was written by Jessica Fries-Gaither. Jessica is an education resource specialist at The Ohio State University and project director of Beyond Penguins and Polar Bears. She has taught in elementary and middle school settings. Email Jessica at beyondweather@msteacher.org.
Copyright March 2011 – The Ohio State University. This material is based upon work supported by the National Science Foundation under Grant No. 1034922. Any opinions, findings, and conclusions or recommendations expressed in this material are those of the author(s) and do not necessarily reflect the views of the National Science Foundation. This work is licensed under an Attribution-ShareAlike 3.0 Unported Creative Commons license.